MonoFire. A simple MaxforLive control using the Monome 64
MonoFire is a simple patch I made for MaxForLive (M4L), that enables a Monome 64 to fire clips stored in the Ableton Live project. In includes volumecontrol and showing the Vue-meter on the Monome.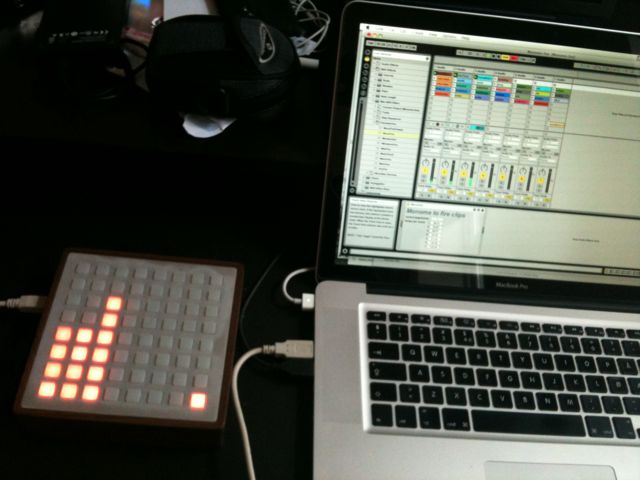 Download it here: http://github.com/materialvision/MonoFire
The basic idea is to have a simple clip-player that can play upto 7 clips simultaniously per Live Scene. It is made to be as simple and quick to set up as possible (typically at the airport before the gig).
See instructions in the readme file.
Thanks to James Drake for the great Monomebutton and -slider and -pages patches used in this project.
Edit
|
Back