For more than five decades, British buildings in Kolkata (formerly known as Calcutta) were left to rot as authorities wrestled with the uncomfortable legacy of British rule. The communist-controlled city government lacked both the resources and the inclination to preserve what many saw as a glorification of colonialism, and the city's magnificent architectural gems crumbled and decayed. For many of the hundreds of old heritage buildings it is too late. Along the Hugli river row upon row of derelict mansions and warehouses are being reclaimed by nature and has become a stunning labyrinth of colonial ruin. It is just too late to save them all, with the enormous amount of bureaucracy and corruption in the city administration not helping either.
But in the centre around BBD Bagh (Dalhousie square) one building have been saved last minute from demolition. The 178-year old building, constructed in Italian Renaissance style called "the Currency Building", the former reserve bank of India. Ten years ago, under the orders of the central government, a demolition team moved in at the dead of night and began work. By morning they had brought down two massive dome ceilings and were starting on the exterior. But after a public outcry work was halted, and now a major restoration project has begun.
Now, in this building, during the period 10.-15. December 2011, Verdenteatret built their installation and performance "and all the questionmarks started to sing". In order to overcome the limitations of the gaping hole in the domed ceiling a new temporary roof had to be built using bamboo and linen.
All photos by Espen Sommer Eide, except where noted.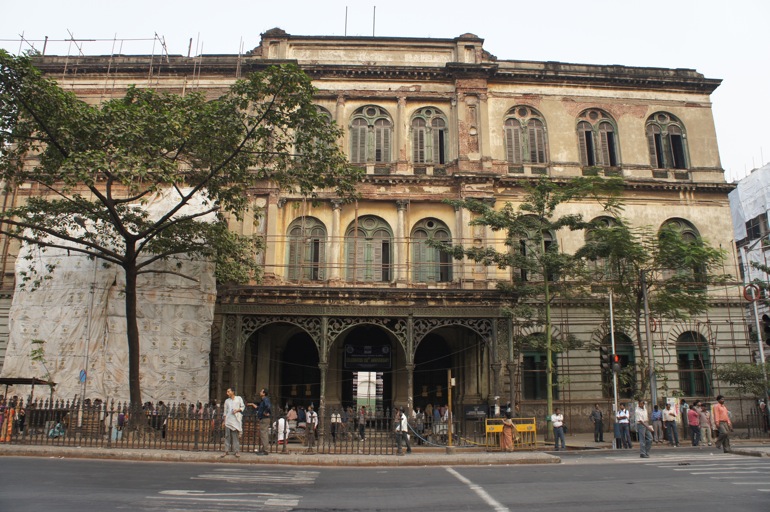 The Currency Building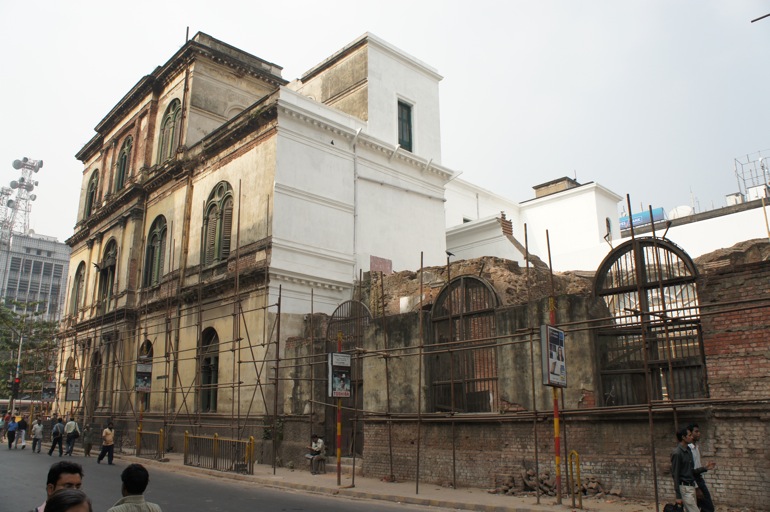 A gaping hole in the roof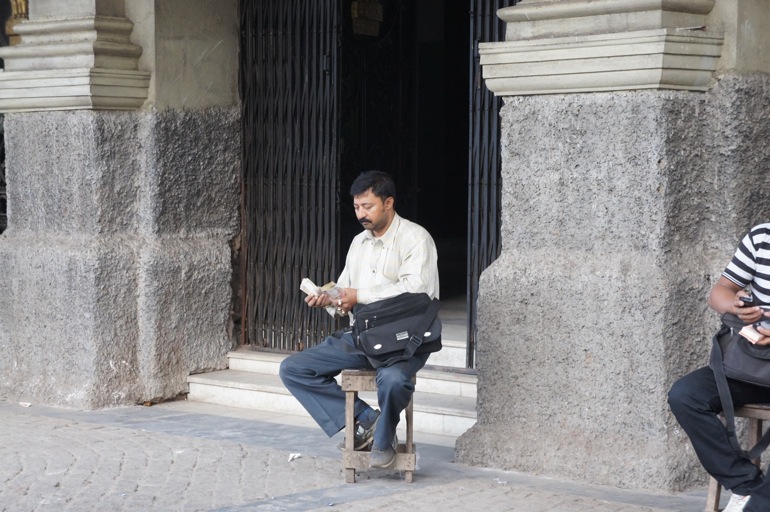 Money changers are still seated outside, even though the bank closed decades ago.

An old photoalbum shows "before and after" shots of the building during the restoration work.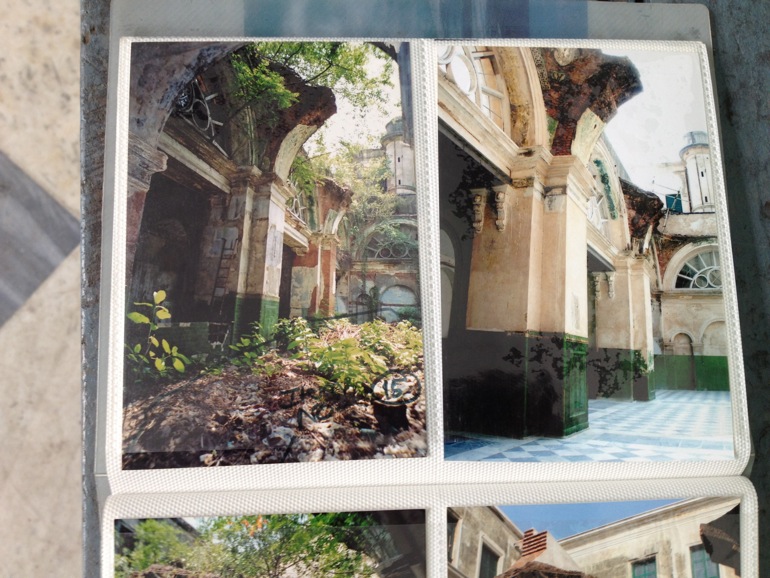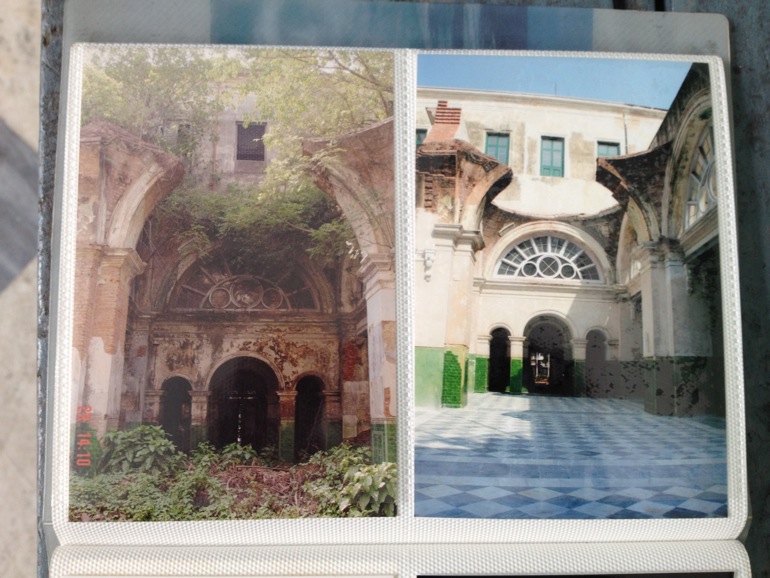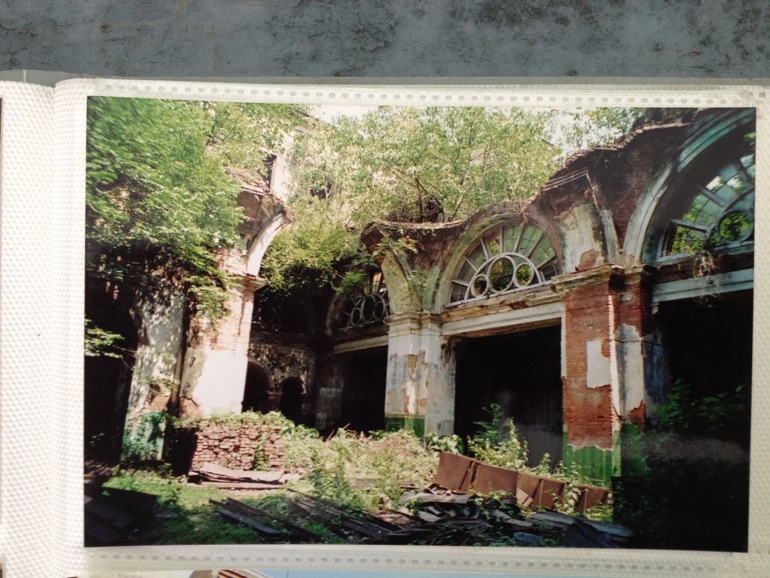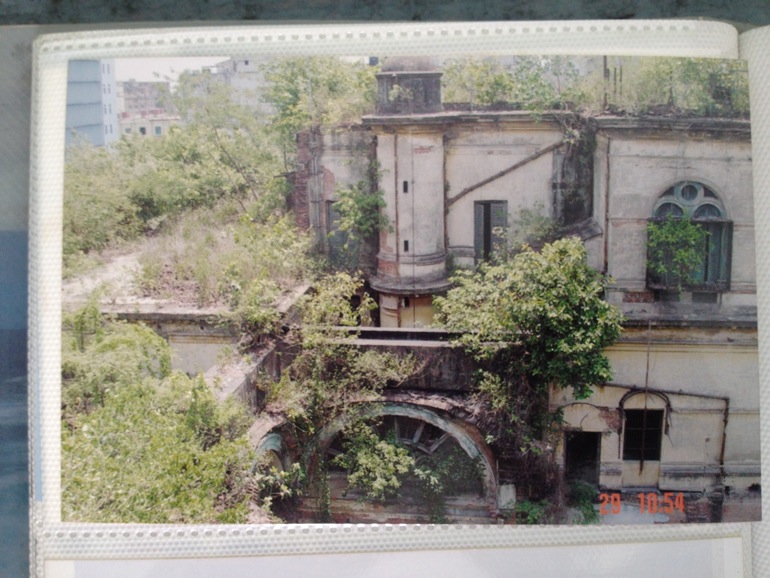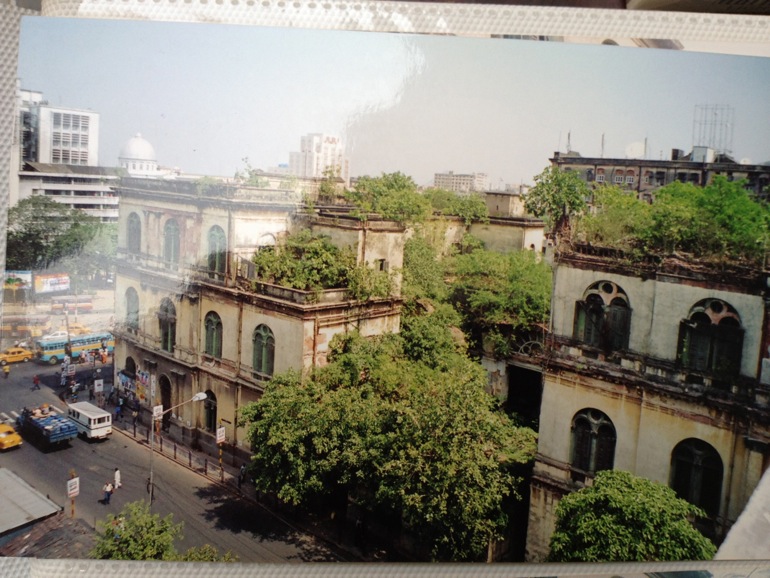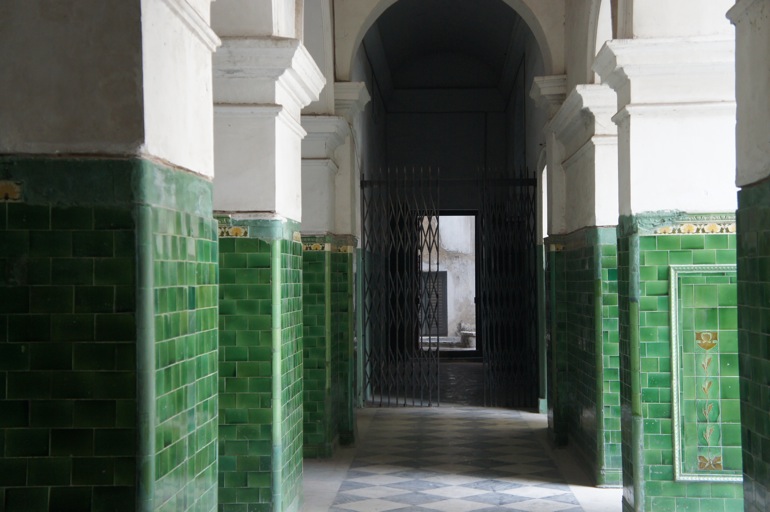 Today, the tiled green interior is again lights up the corridors.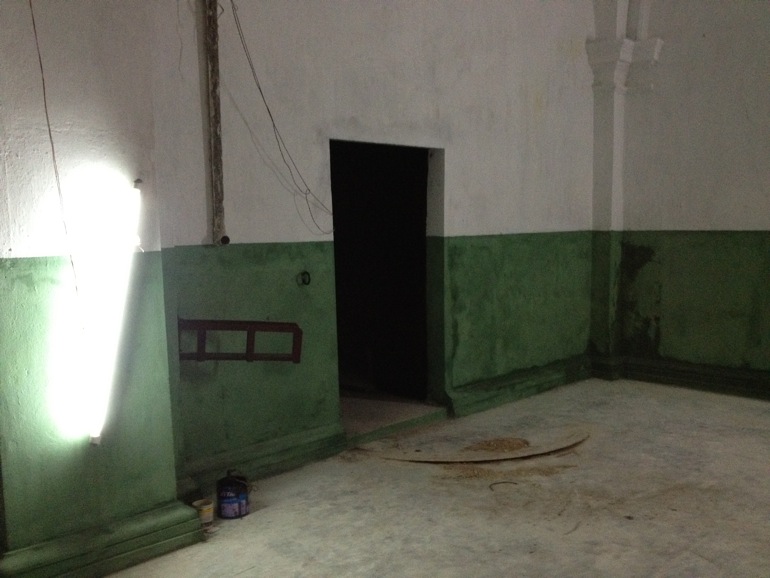 The old vault with markings where the heavy door used to swing open. Underneath the building a river canal was constructed as a cooling system for the huge money printing machines that used to run hot in here.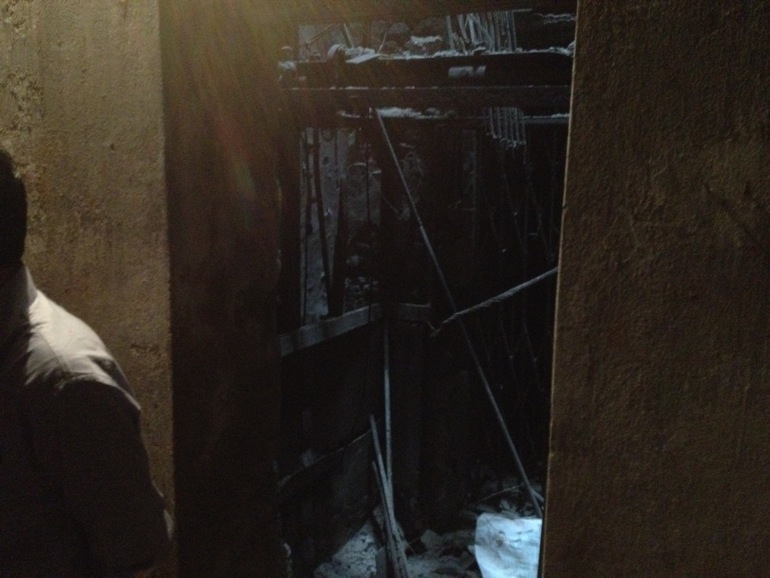 Indias first ever elevator.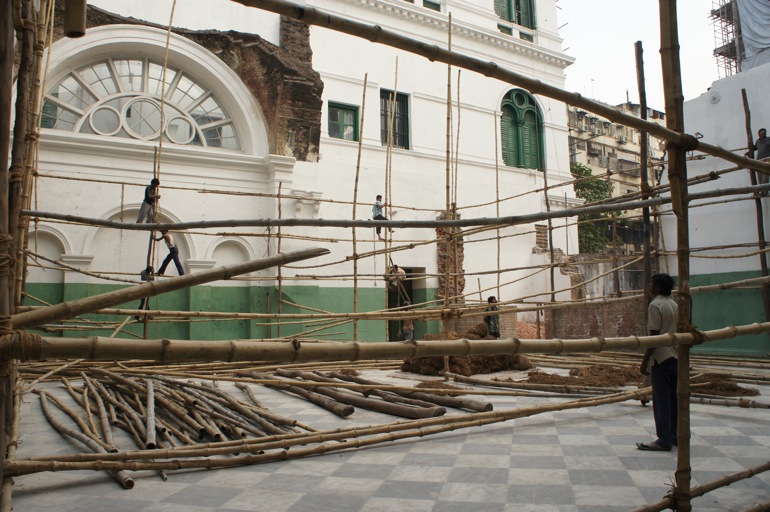 The bamboo workers arrive to build the scaffolding and roof to cover up the hole temporarily for the exhibition.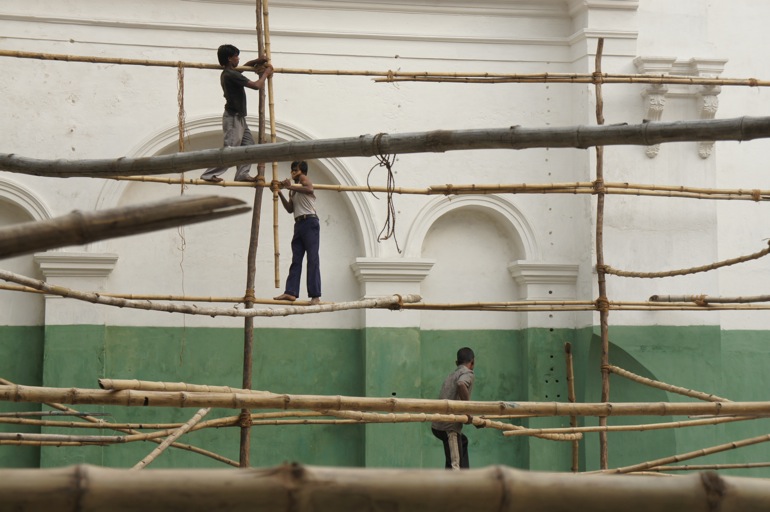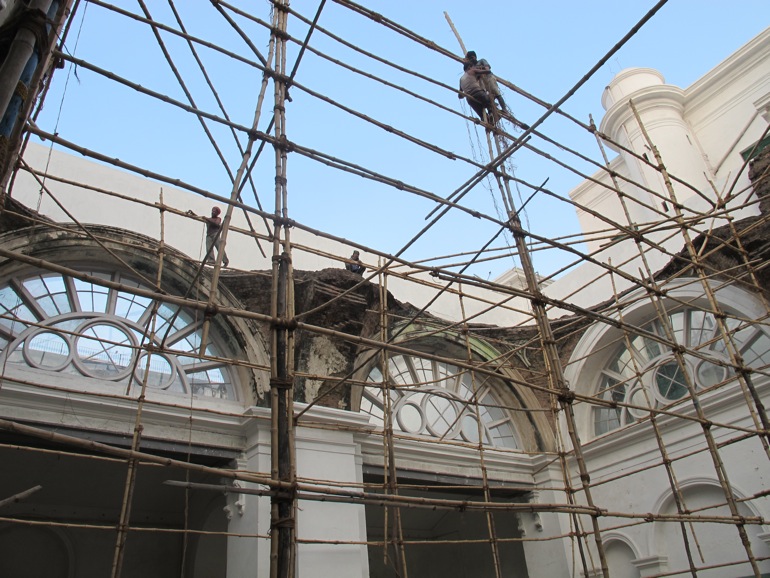 Photo: Asle Nilsen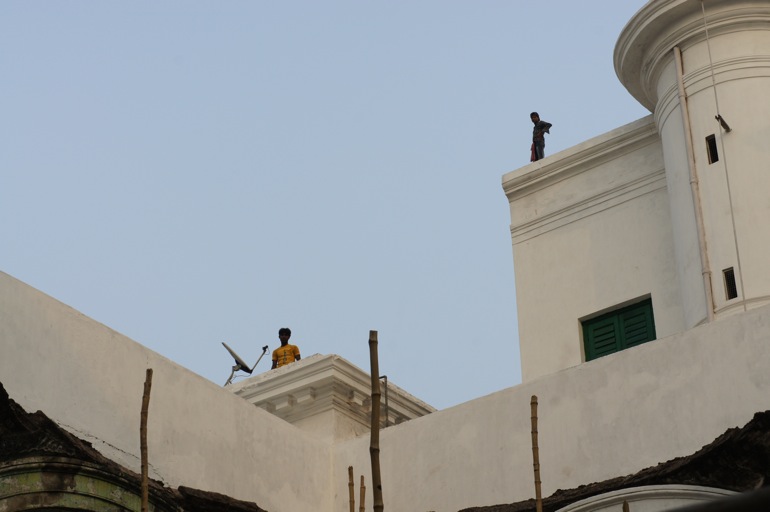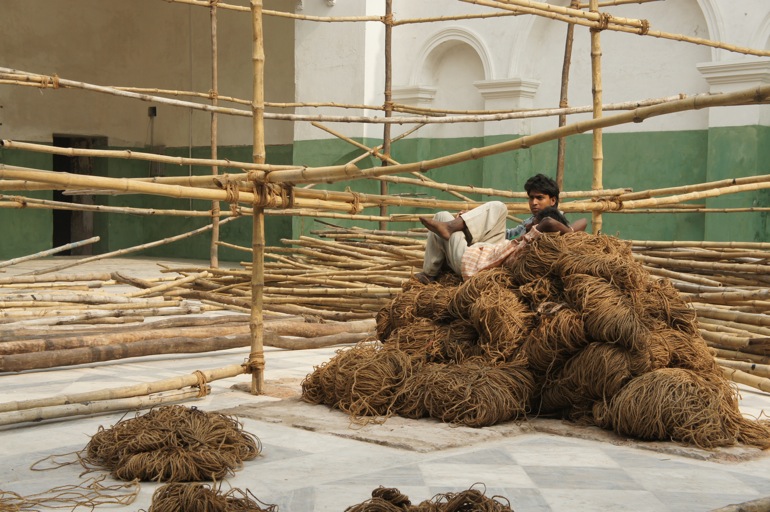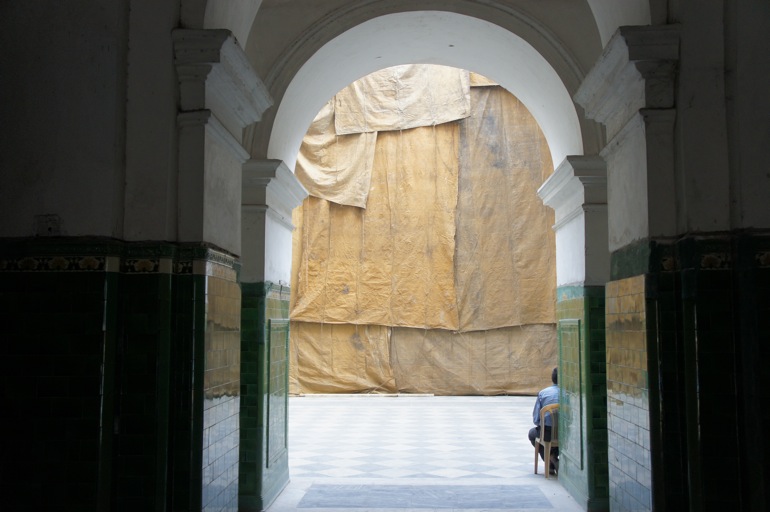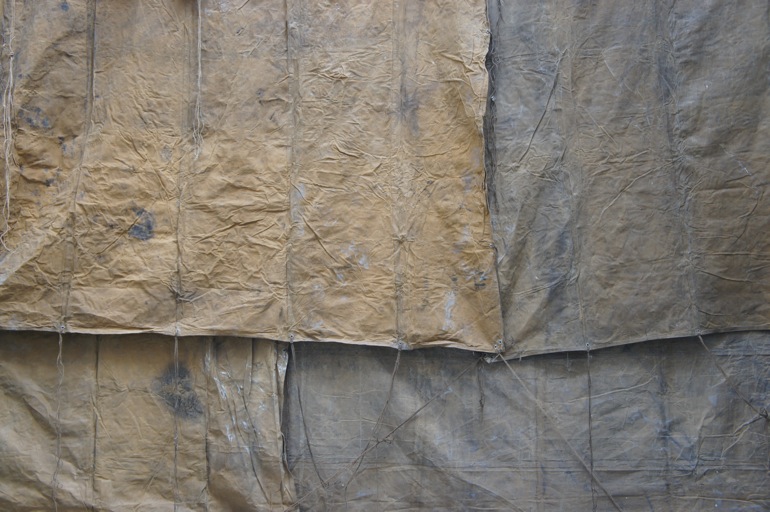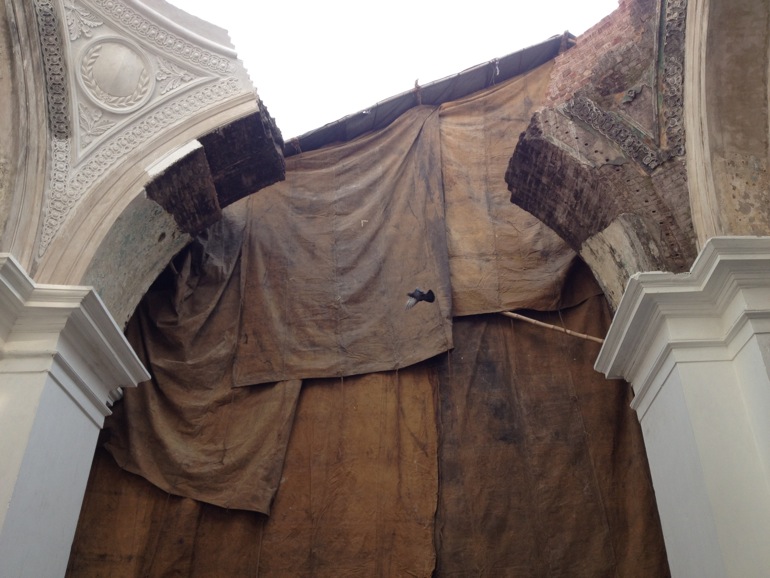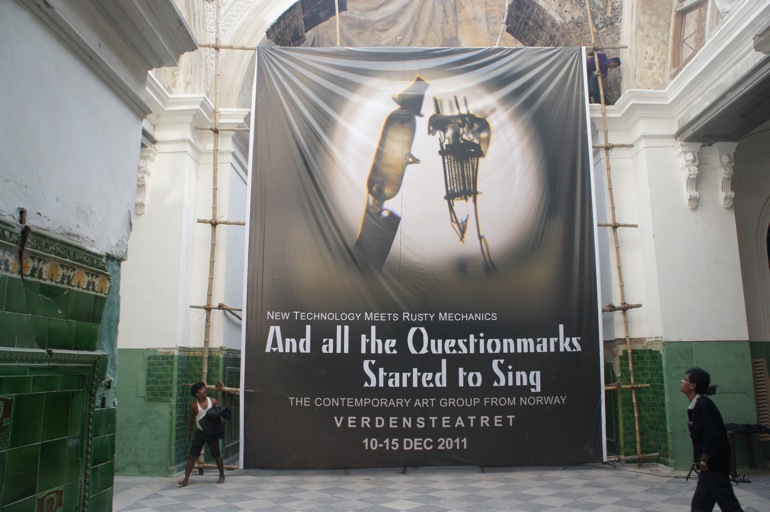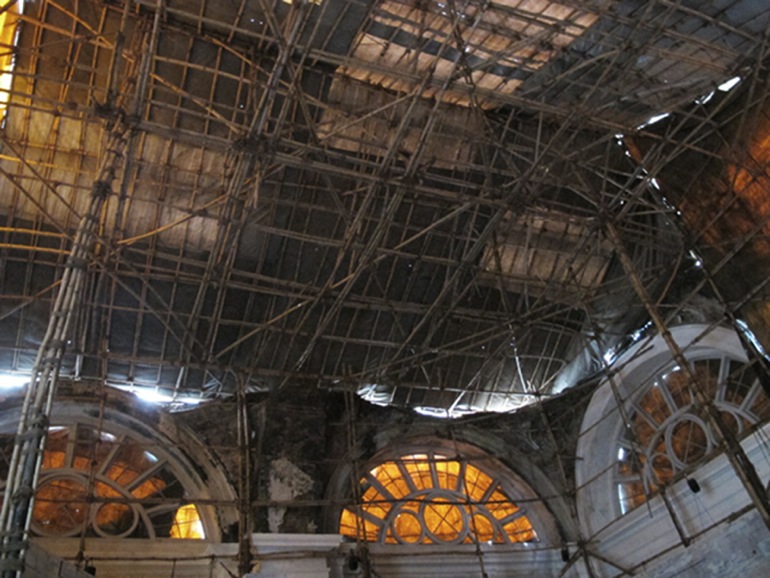 Photo: Asle Nilsen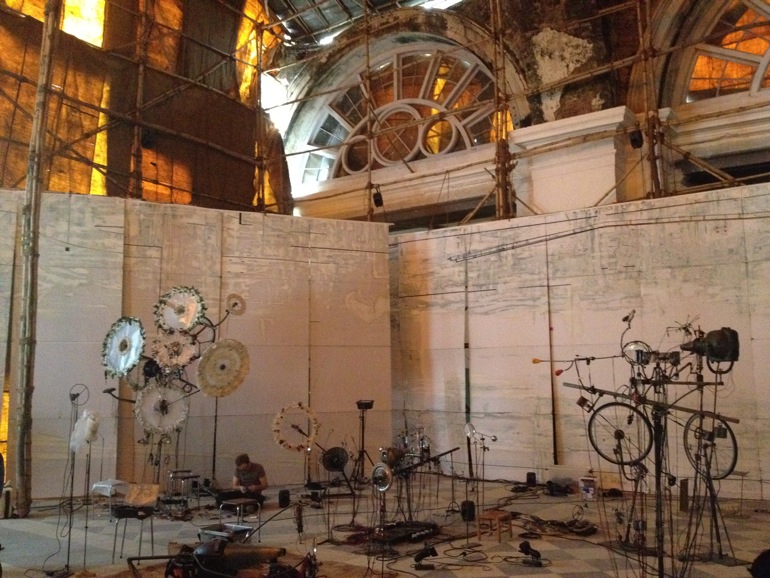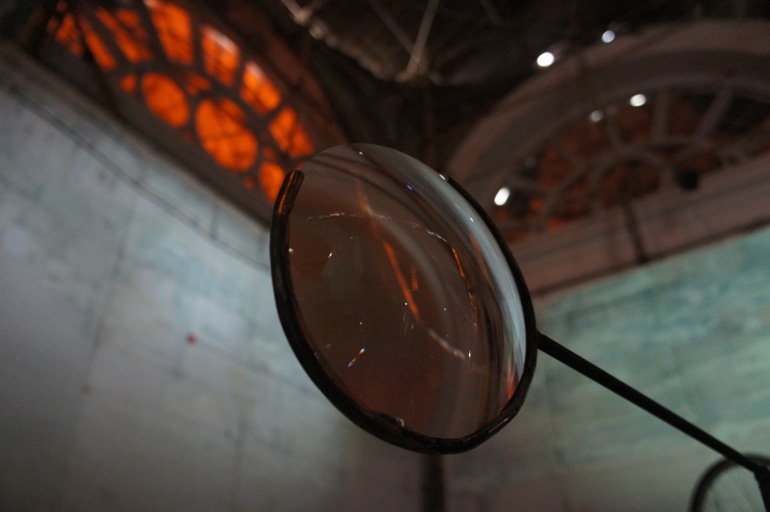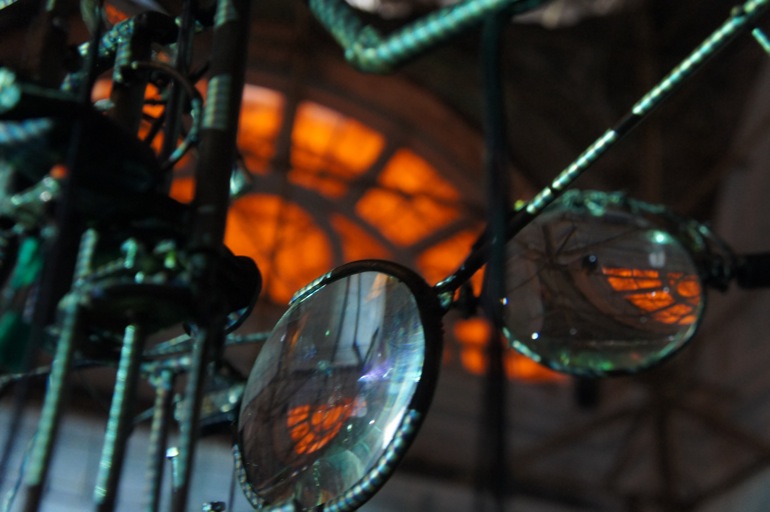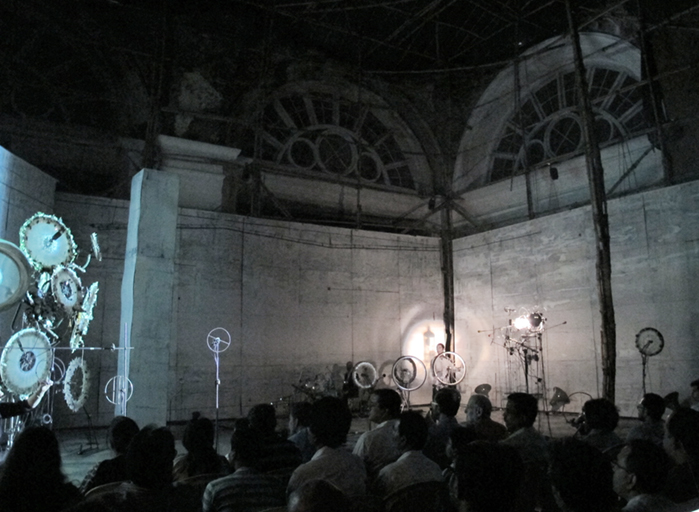 Back